The United Way of Central Iowa stated, "The U.S. Census focuses on federal poverty at 100% — a point where 13% of central Iowans cannot afford food, housing, and other basic needs. Above that level, however, 22.9% of individuals in Warren, Dallas, and Polk Counties cannot afford everything they need to survive without assistance. Many families above the 100% federal poverty line are working, yet, they are one flat tire or one emergency room visit away from crisis."
What is the federal poverty line we should focus on?
The mission of Change Course focuses on increasing the percentage of central Iowans who are financially self-sufficient or above the 250% federal poverty line. This is the point where Des Moines area families can afford basic household needs including child care, rent, and health care, according to The Iowa Policy Project's "The Cost of Living in Iowa" study. Above that line, individuals can begin to save, pay loans, or cover education.
ANNUALIZED SAVINGS TO SOCIETY
Temporary assistance for needy families, food stamps, unemployment, health care, substance abuse treatment, housing, recidivism and rearrest for prison and jail, and Medicaid.
CONTRIBUTIONS TO SOCIETY
Income taxes paid, social security, and sales tax dollars spent.
POVERTY RATE IN DES MOINES
United States Census – 2021
Iowa Department of Corrections – 2021
$24,600
POVERTY THRESHOLD FOR FAMILY OF FOUR IN IOWA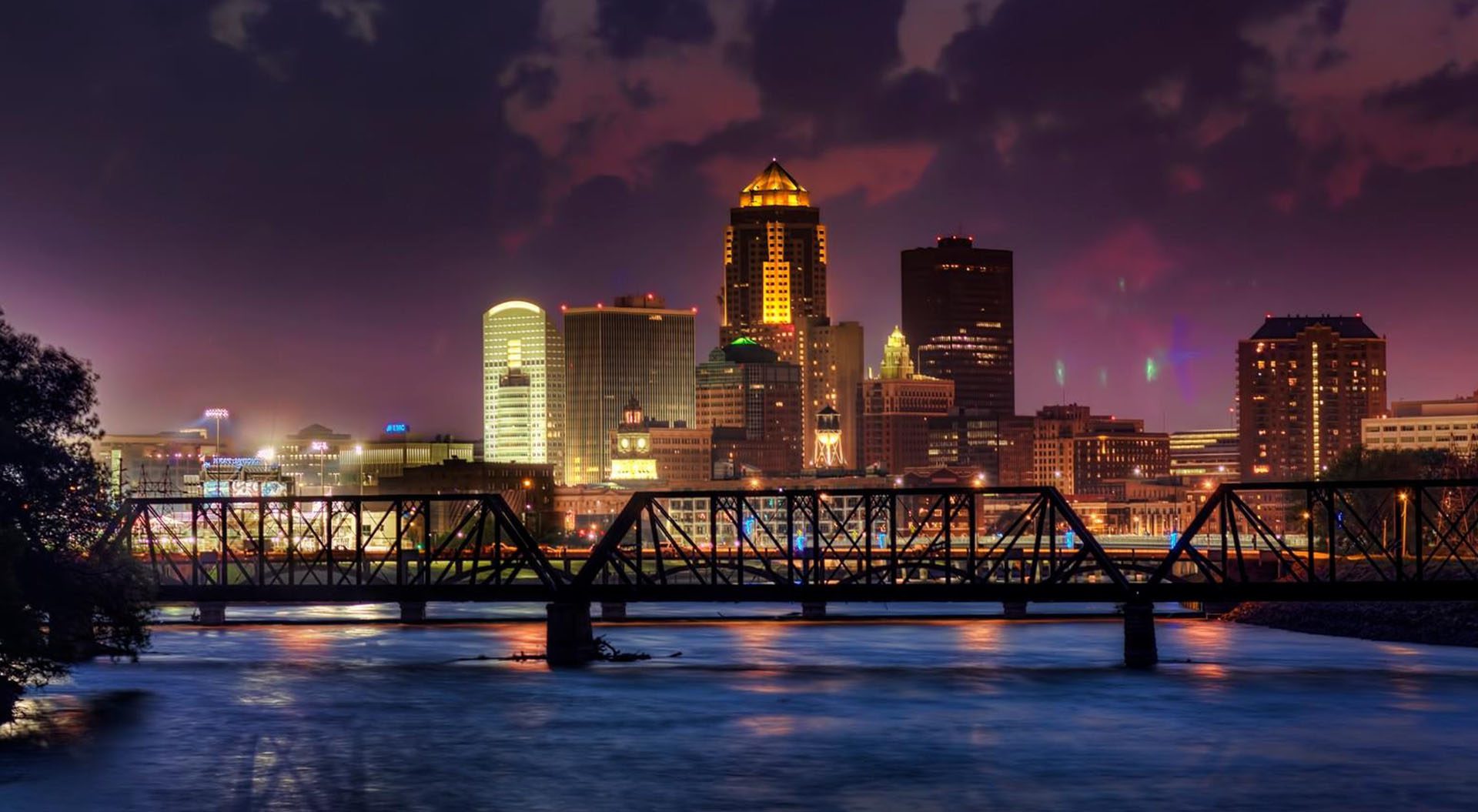 We believe people have the desire to exit poverty but often lack the tools and the resources to do so. We believe that by creating outcome-based solutions, we empower individuals to lead their change in growth, to take a step towards economic independence, and a step away from vulnerability and economic dependence. We believe that effective solutions are holistic. These inspire individuals to make authentic and sustainable changes in their lives. We believe that development is an ongoing process in which communities and people work together to improve their own lives and their own communities. Real solutions create independence and dignity.
2023 Fundraising Goal
---
$500,000 Goal
3-Year Fundraising Goal
---
$3,000,000 Goal
Creating Continual Change 
Change Course has established relationships to facilitate career-focused training with Iowa Works, the Evelyn K. Davis Center, Des Moines Area Community College, as well as other like-minded non-profit organizations.
Your monthly gifts help! These donations (typically between $10-$300 monthly) give equipment needed for new careers, such as work boots or scrubs, provide transportation to and from Training Camp, help pay for Leader tuition, give access to computers, and much more.
Gifts by cash or check can be delivered via mail to:
2500 University Ave, Suite 311
Des Moines, IA 50311
Change Course is a 501 (c) (3) nonprofit.
$15 A
Month
Provides equipment needed for new careers such as work boots or scrubs.
$25 A
Month
Provides books or sofware needed for classes.
$50 A
Month
Provides tuition for some of the specialty classes such as Microsoft Office Specialist.
$100 A Month
Provides tuition for thmore costly classes such as Certified Nursing Assistant.
$200 A Month
Provides a monthly stipend to meet transportation needs—ensuring Leaders never miss a class.
$300 A Month
Provides career coaching to ensure in-the-classroom and on-the-job success.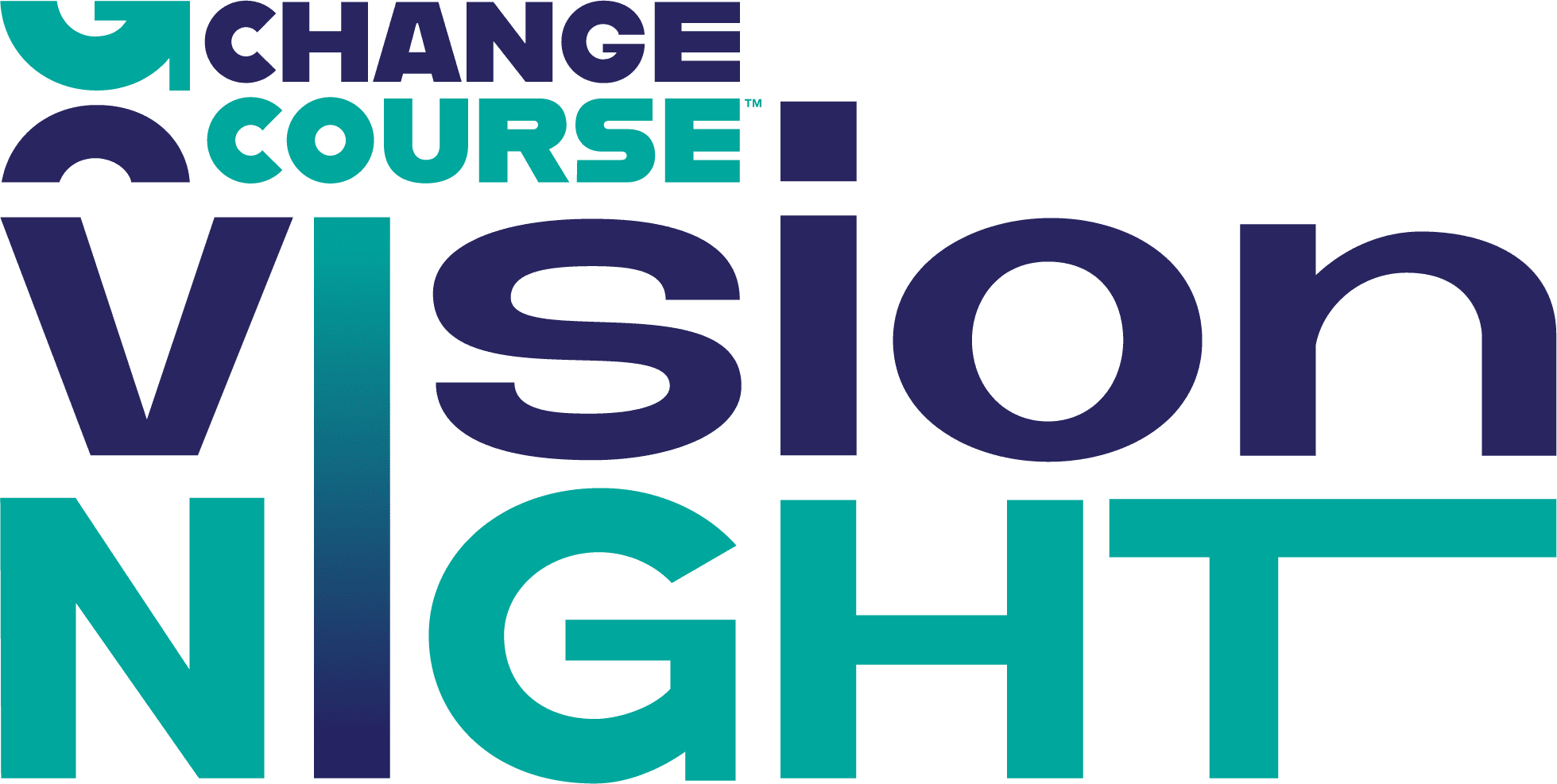 Change Course staff and supporters gathered as a group of people who care deeply about others in our community and share a vision for lifting people out of poverty in Des Moines by creating second chance opportunities.
At our first annual Vision Night event, we introduced the CEO of CrossPurpose Denver, Jason Janz, and three recent CrossPurpose graduates. Each graduate touched on the amazing work that is being done in Denver and shared their personal stories of redemption from homelessness to meaningful careers. Truly inspirational and emotional for all in attendance.  (June 2022)
Success in Tennessee
A similar program, UpRise Nashville, saw an average increase of $19,600 additional earnings for its graduate's salaries in just its first year of operation. Those additional earnings was a 120% income increase year-over-year and a 55% decrease in government benefits. (UpRise – 2020)
Our office is located on the third floor of Hope-Elim Church in room #311. Enter via the south door (right off the parking lot) and contact us at (515) 779-6108. We will let you in upon arrival.
ADDRESS
Hope-Elim Church
2500 University Avenue
Des Moines, Iowa 50311